RAAI Speakers
Gennady Osipov

Artificial Intelligence Research Institute, Moscow, Russia
President of RAAI

Research interest: artificial intelligence, knowledge representation and knowledge-based systems, data mining, intelligent dynamic systems

Alexey Averkin

Plekhanov Russian University of Economics, FRC "Computer Science and Control", Moscow, Russia

Research interest: knowledge engineering, acquisition and representation, fuzzy and hybrid computing, non-classical logics, planning

Sergey Kuznetsov

Higher School of Economics, Moscow, Russia

Research interest: logic-based AI, formal concept analysis and ontologies, data mining

Vadim Stefanuk

Institute for Information Transmission Problems, Moscow, Russia

Research interest: knowledge-based expert systems, human-machine interactions, multi-agent learning and control

Ildar Batyrshin

Center for Computing Research, National Polytechnic Institute, Mexico City, Mexico

Research Interests: fuzzy systems, data mining, computational intelligence, financial time series analysis,  recommender systems and general approach to analysis of similarity, correlation and association measures.

Vladimir Gorodetsky

St. Petersburg Institute for Informatics and Automation, St. Petersburg, Russia

Research interests: multiagent systems and selforganization, data mining, information security, machine learning

Vladimir Khoroshevsky

FRC "Computer Science and Control", Moscow, Russia

Semantic Hub, Moscow, Russia

Research interests: text mining and natural language processing, knowledge engineering, semantic web, big data analysis, drug discovery



Konstantin Yakovlev

FRC "Computer science and Control", Moscow, Russia

Research interest: intelligent robotics, path planning, computer vision, multiagent systems
External Speakers
Carnegie Mellon University
A UPMC professor of Computer Science at Carnegie Mellon University. Professor Salakhutdinov work in the field of statistical machine learning including Deep Learning, Probabilistic Graphical Models, and Large-scale Optimization
Asan Medical Center/University of Ulsan College of Medicine
Research interests include robotic assisted surgery, medical image processing,  developing imaging biomarkers and other applications of statistical analysis in medicine.
Ben Gurion University of the Negev
Main research interests focus at heuristic search, multi-agent planning, automated diagnosis, and using AI for improved patient-provider communication
Inria Lille – Nord Europe
Works in SequeL research team, specializing in machine learning with minimal feedback, and sequential algorithms with structured decisions.
Luleå University of Technology
Research interests are within the area of wireless networking, bio-inspired approach to machine-to-machine communications, cognitive computing and communicating systems in general.
University of Campinas
Research interests include the study of intelligence and intelligent systems, intelligent agents, semiotics, computational semiotics and artificial cognition.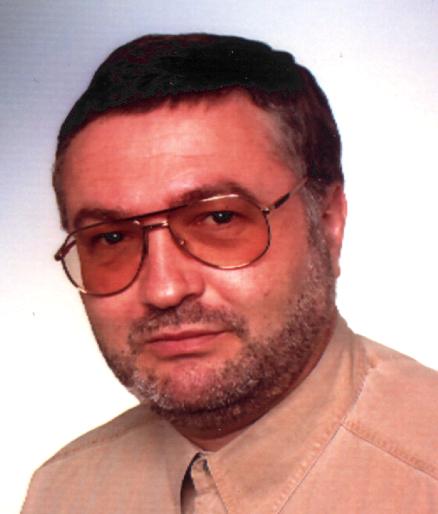 Head of the Human Language Technology and Pattern Recognition Group, RWTH Aachen University, Aachen, Netherlands
Research interests primarily lie in the field of statistical classification and machine learning, automatic speech recognition and statistical machine translation.
Research director of Applied Logic Laboratory, Budapest, Hungary
Research interest: logic-based AI, cognitive reasoning, semantic natural language processing, biomedical applications of AI
Department of Information and Communication Technologies (DTIC), University Pompeu Fabra, Barcelona, Spain
Research interest: computational linguistics, knowledge-based systems, conversational AI